HOW TO ANNOUNCE PREGNANCY TO YOUR MOM - 5 CREATIVE WAYS
You just found out the news and want to make a grand announcement to the future grandmother? First, congratulations! And second, you have come to the right place. Today, we are giving some incredible ideas to make the perfect pregnancy announcement.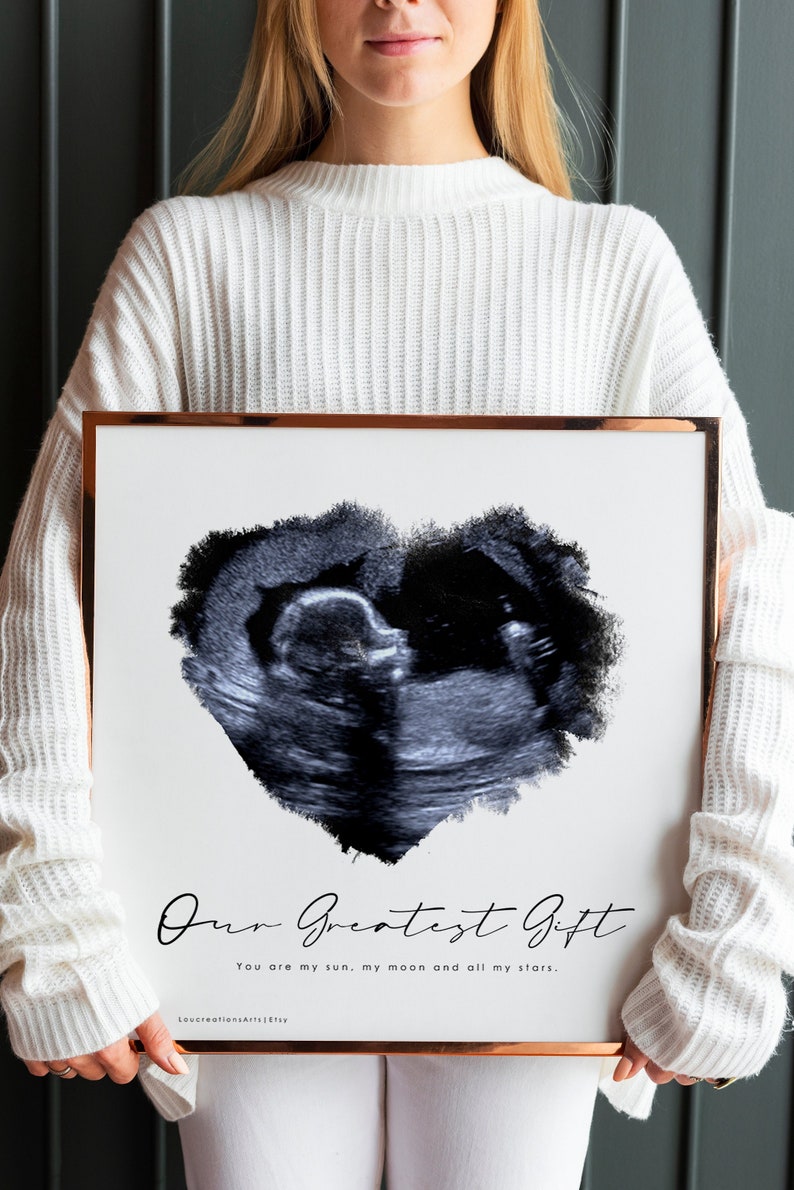 Seeing your baby for the very first time is a magical experience, and what is better than announcing your pregnancy with a framed sonogram? But wait, not just any frame, a thoughtful and customized one. Go to Etsy, and you will find a wide variety of options to select from.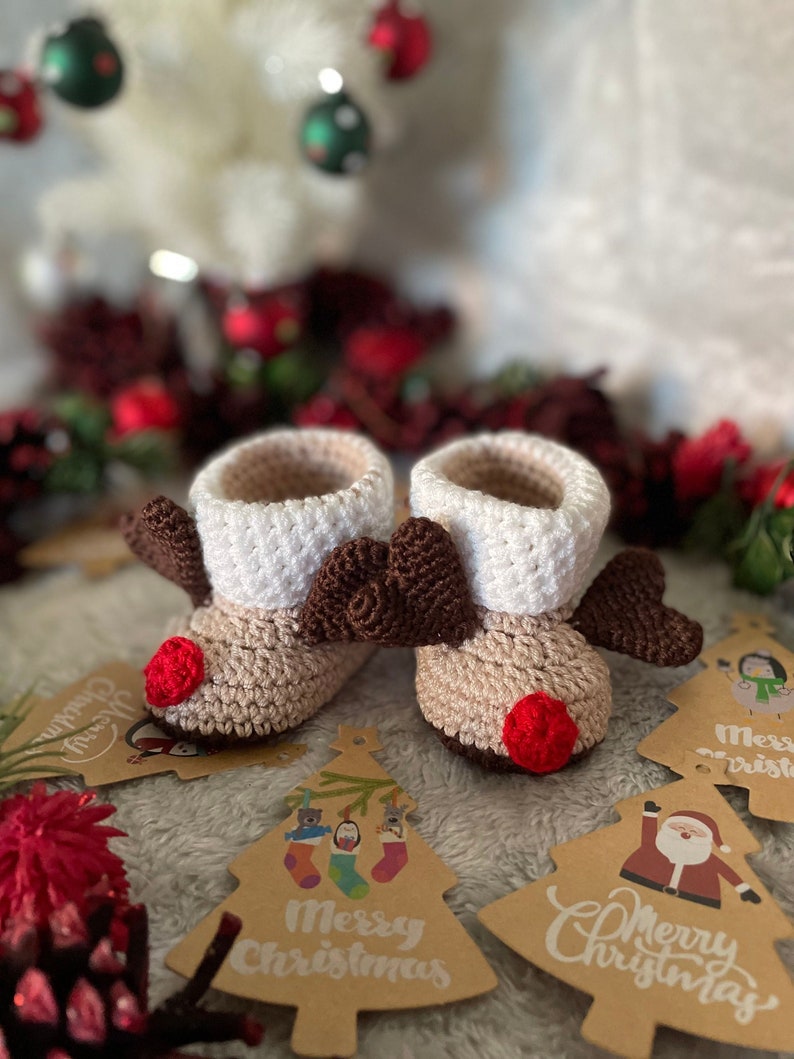 Baby items are too adorable, and our favorite baby items are baby booties, especially if they're unique. Christmas is coming up, and we found the perfect booties to make your announcement: reindeer booties. You can pair these booties with a little handwritten note for your mom and make them a beautiful souvenir.  
There are many jewelry options out there but we especially love our beautiful and delicate eternity circle necklace with a personalized birthstone of your choice. The Circle charm symbolizes the eternal connection between two people, and you can personalize it with the birthstone of your baby. It's a beautiful gift that will stay with the future grandma for many years. 
Grandma Ornament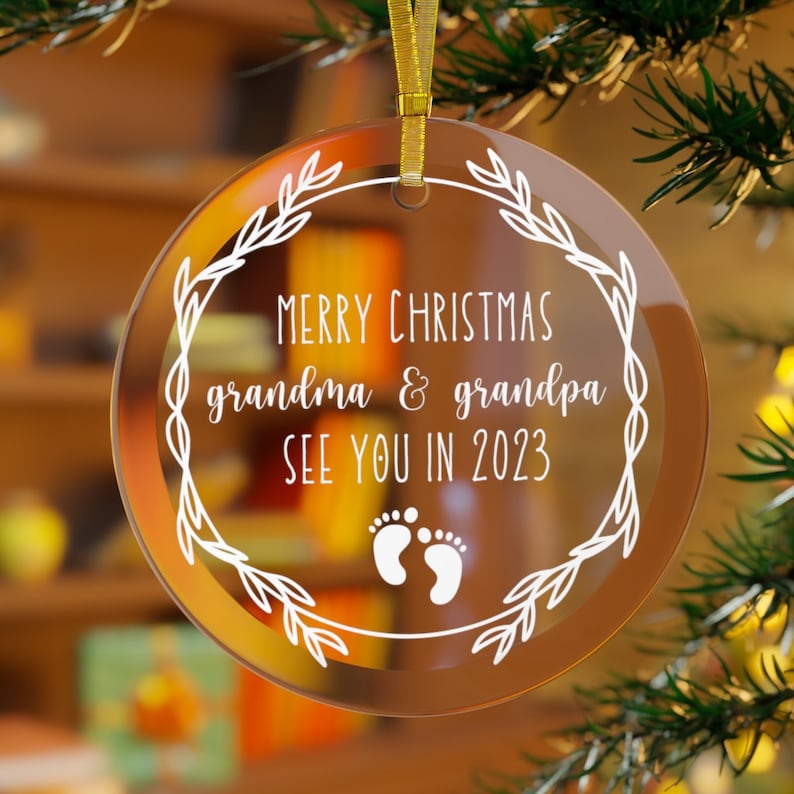 We love this festive idea! A Christmas ornament pregnancy announcement ornament is the perfect way to get in the holiday spirit. There are so many models to choose from, but they're all equally gorgeous.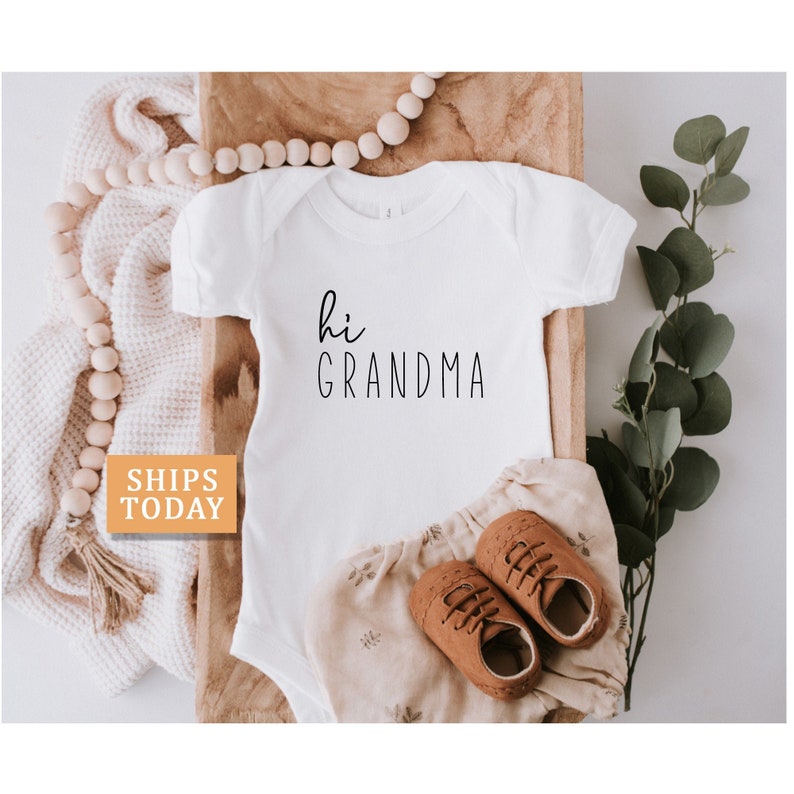 This is a classic for a reason; it's heartfelt and sweet. You can personalize the onesie as you wish and gift it to your mom in a beautiful box. You can find a wide array of options on Etsy.